There are countless ways our clients can customize their suite, so we have gathered examples for you to peruse that reflect some upgrade options.  Together with our design team, you can select any combination of design elements that will absolutely set your stationery apart from the rest. 
Envelope Liners & Addressing
A swoosh of color or foil pattern can take a classic invitation and make it memorable. A textural, handmade paper peeking out from the inside of an envelope can communicate substance and richness.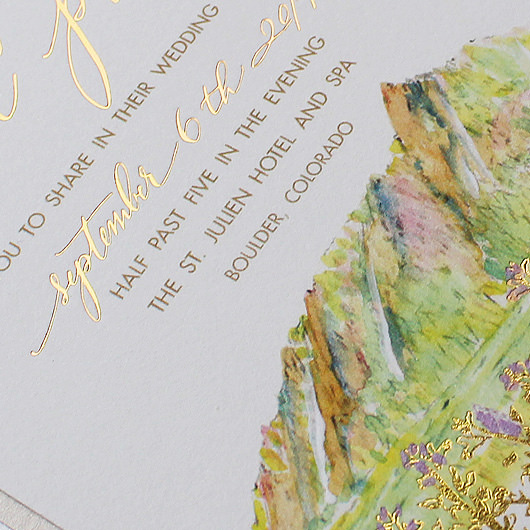 Printing Styles
We adore digital printing…yes, it is affordable and makes more room in the budget for our lovely hand painted details. However, nothing can replace the enchanting glimmer of foil printing or the subtle elegance of a deep letterpress impression. See all available printing styles.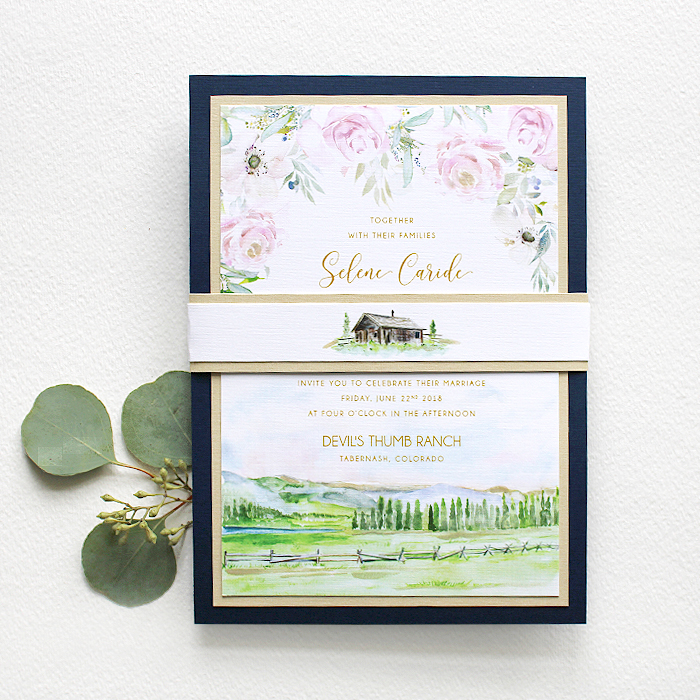 Embellishments
One of our priorities when designing your hand painted wedding invitation is ensuring guests feel as if they are opening a gift upon receiving your invitation. Our embellishments do just that, make each invitation feel like the gift they are. 
Presentation
Presentation is a big deal at Momental. We want your invitation to feel like a gift to guests and our combinations of wraps, twine, art tags and anything else you can imagine are designed to WOW at first glance.
Paper Quality
Paper. Quality. Two words the Momental Team take very seriously. So yes, with us you will find richly textured double thick stocks, refined shimmer papers and classic linen textures, and the layering of them all to create a substantial impression.
Hand Painting Techniques
Carefully placed brushstrokes hold in them a raging river of emotion. At the heart of a Momental Design is a collection of painting techniques we bring to you…a collection meant to inspire your Hand Painted Moment.