No doubt about it, we are really fond of envelope liners! There is no better way to let someone know what they are about to find inside the envelope is really special. A textural layer of cardstock peeking out from the inside of an envelope can communicate substance and richness. If you want to add an unexpected splash of color or showcase more of our team's incredible artwork, adding an envelope liner is the way to go!
The envelope addressing services our team offers to our clients provides versatility, time savings and ultimately the perfect touch to completing your stationery suite, so it has been a client favorite over the years. Having your envelopes professionally printed allows you the peace of mind to ensure your mailing goes smoothly. Whether a jazzy handwritten style is your preference or a classic Edwardian script suits you best, we will make the process effortless. You send us your address list and we will take care of the rest!
Standard Smooth White and Natural Envelopes
Included with the base invitation set. Choose the neutral color that works best with your stationery.
Colored, Shimmer, or Linen Envelopes
Solid Matte Envelope Liner
Textured Matte Envelope Liner
Solid Shimmer Envelope Liner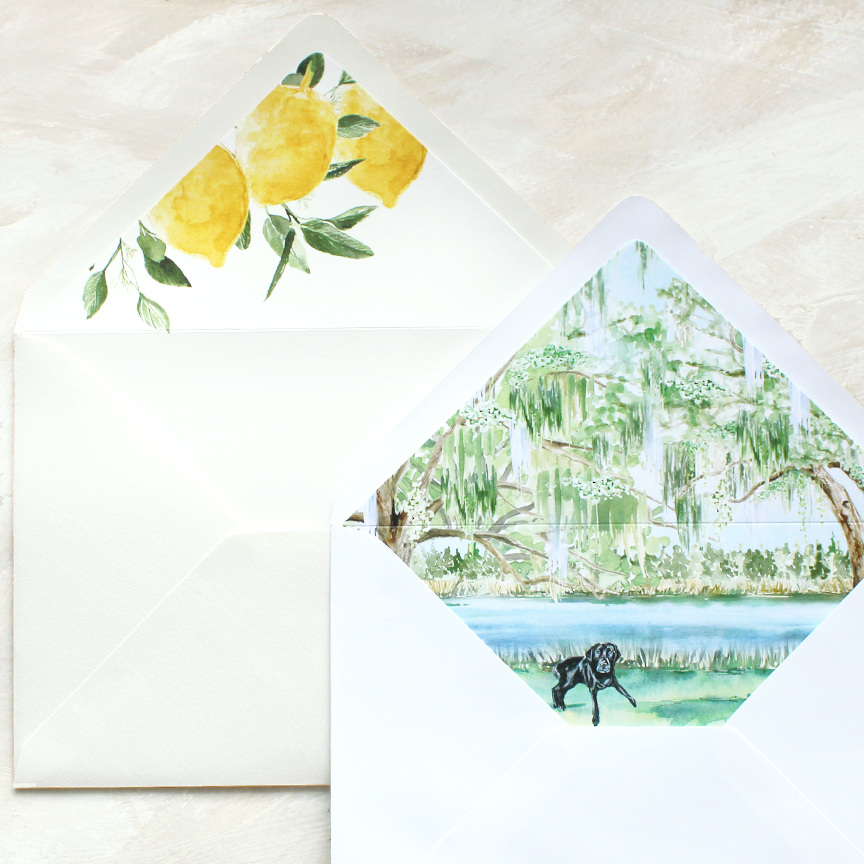 Artwork Envelope Liner (no hand painting)
Artwork Envelope Liner (with hand painting)
Watercolor Wash Envelope Liner
Glitter Envelope Liner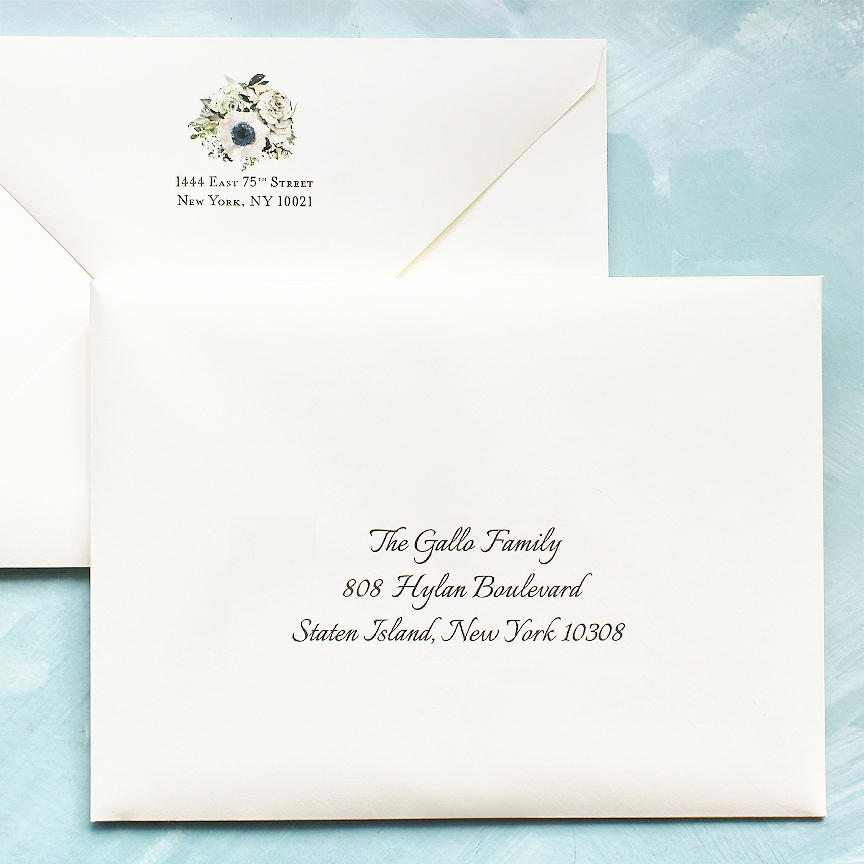 Standard Envelope Addressing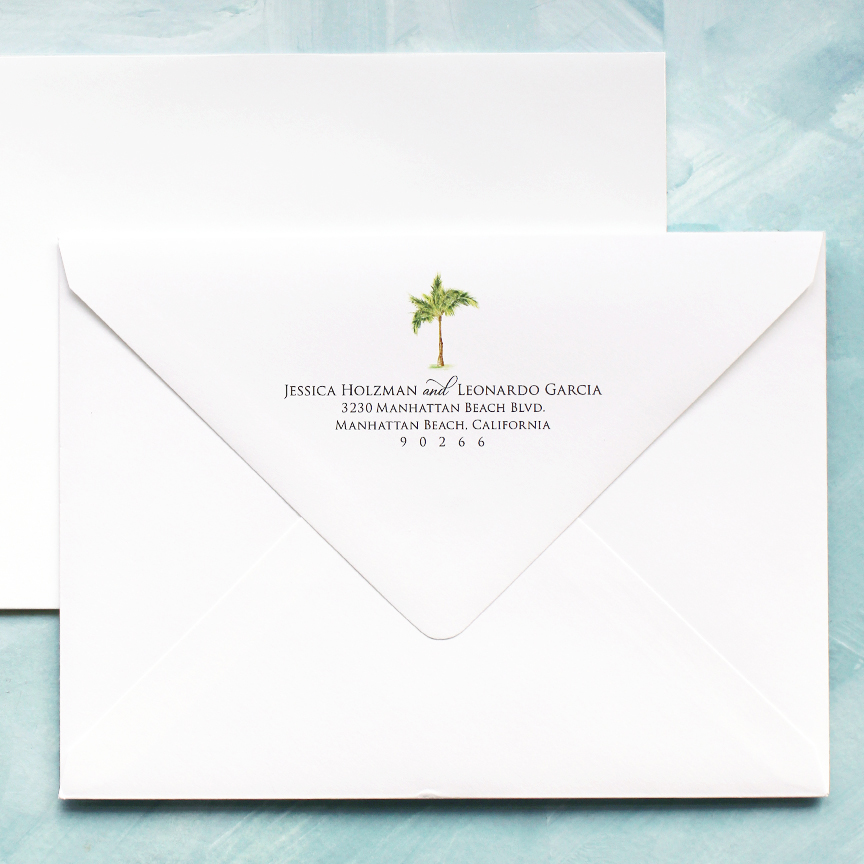 Backflap Addressing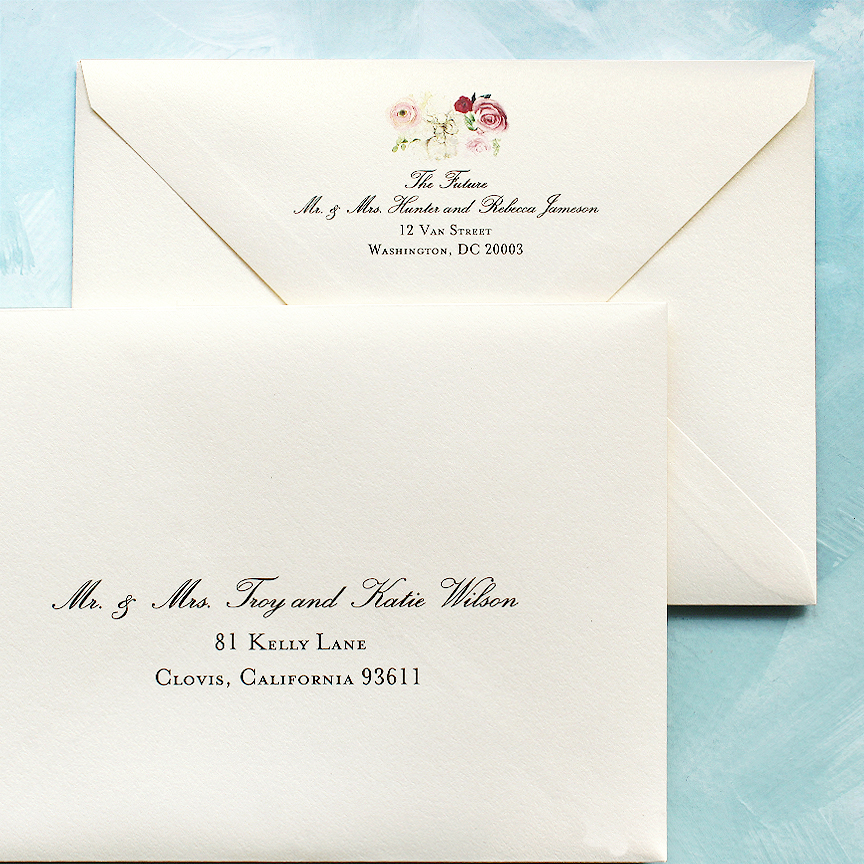 Mailing Label Wrap
Helps to seal your boxes by wrapping around the sides.
Custom Envelope