We want to learn about YOU and your upcoming celebration, but we realize you might want to know a little about us too. We are happy to share our story with you.
---
Momental Designs is a female owned and operated business that was founded by artist and entrepreneur, Kristy Rice, over two decades ago. Watercolor imagery with our signature hand-painted detailing is our specialty (we like to think of ourselves as "The OG Custom Stationers"). We believe the custom design process should not only result in stunning stationery, but also allow our clients the opportunity to delight in the experience working with our team. Creating art is not just about the finished product, but rather the process, the thoughts and feelings it can evoke.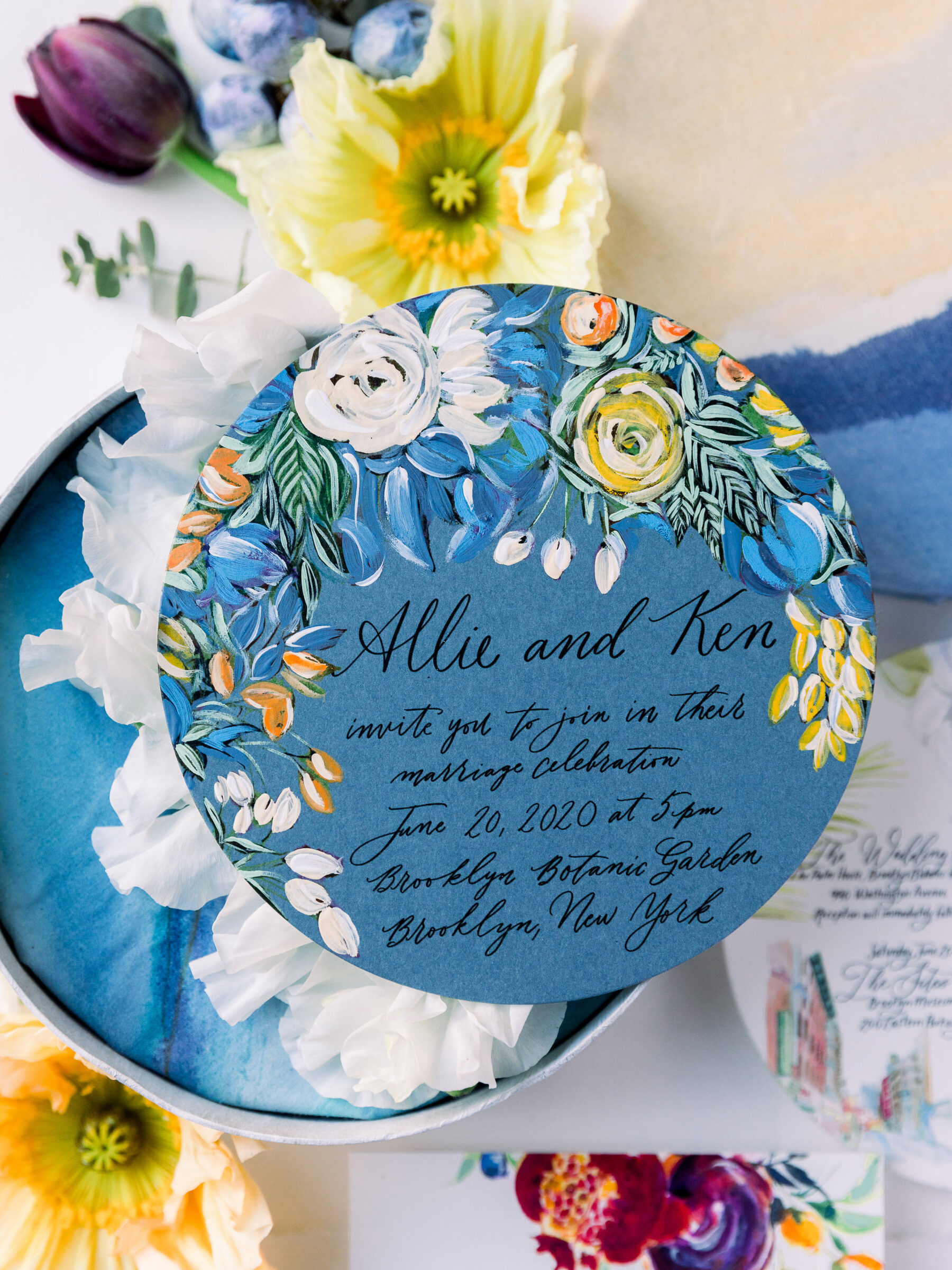 Our Process
Our process has been meticulously developed to ensure you not only love the save the dates, invitations or any stationery item we create, but that you are able to enjoy the experience of being the visionary behind each piece Read more about how we design your custom watercolor stationery.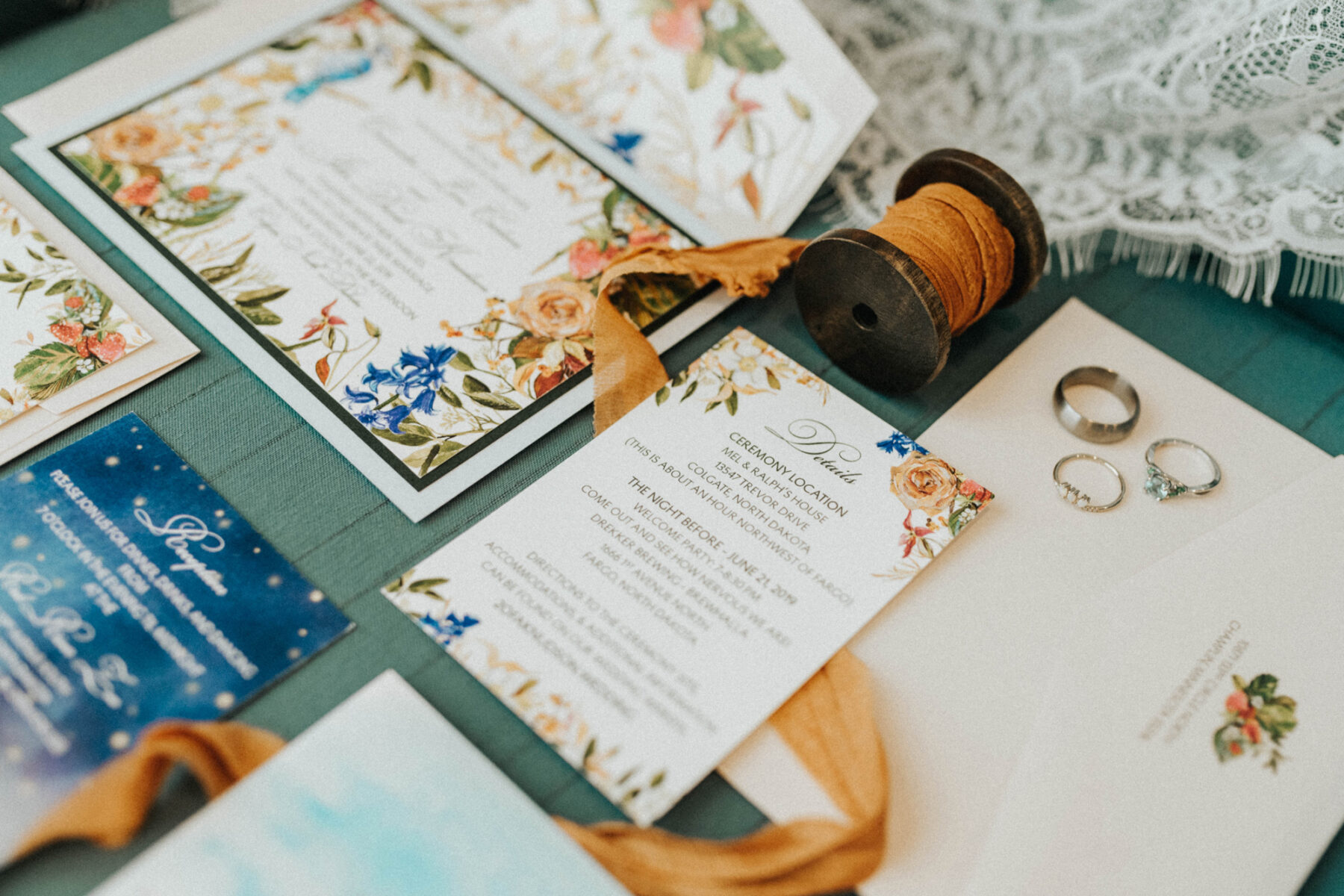 Policies
Learn more about the production process and our artwork policies here.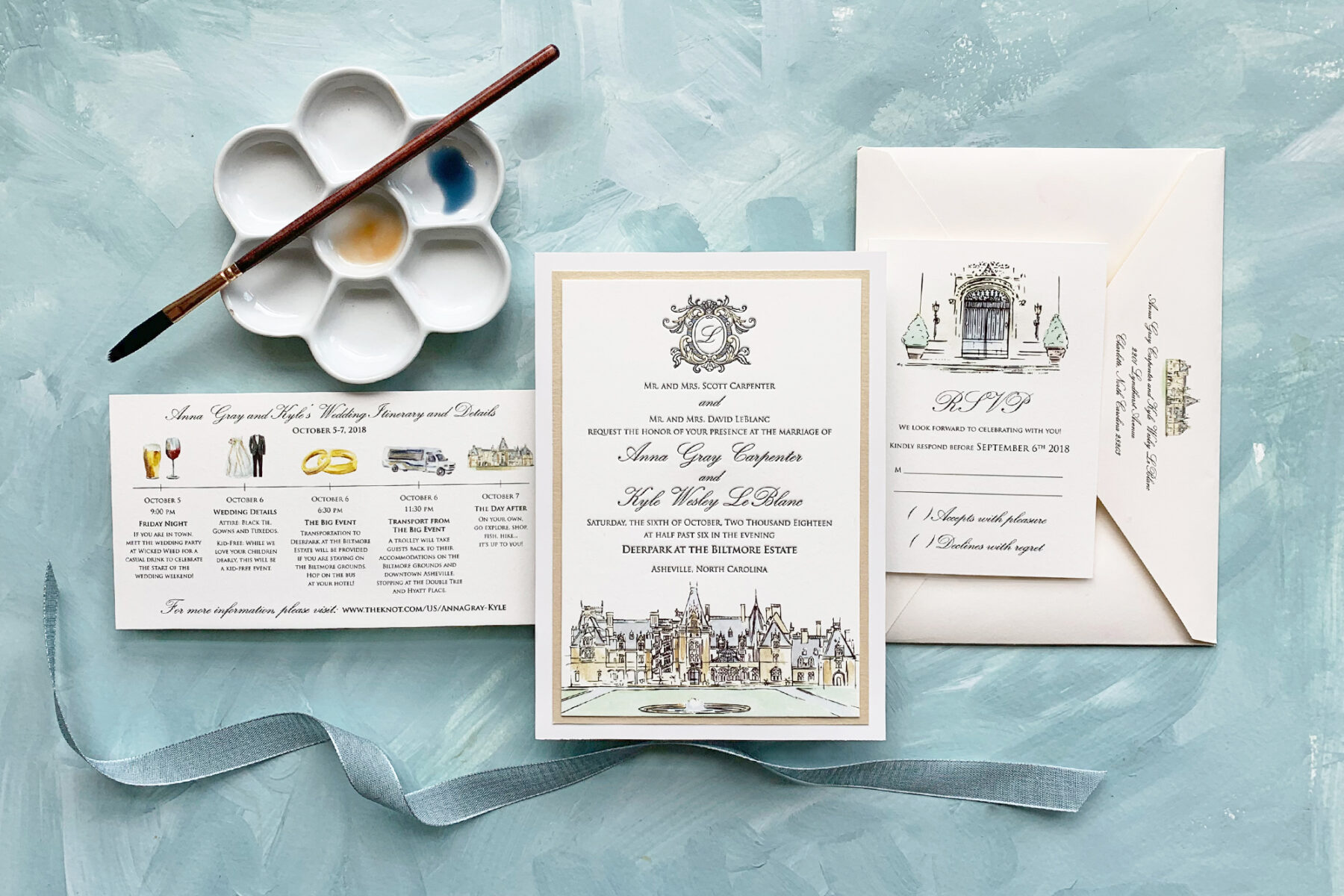 Frequently Asked Questions
Click here to view Frequently Asked Questions about working with Momental Designs.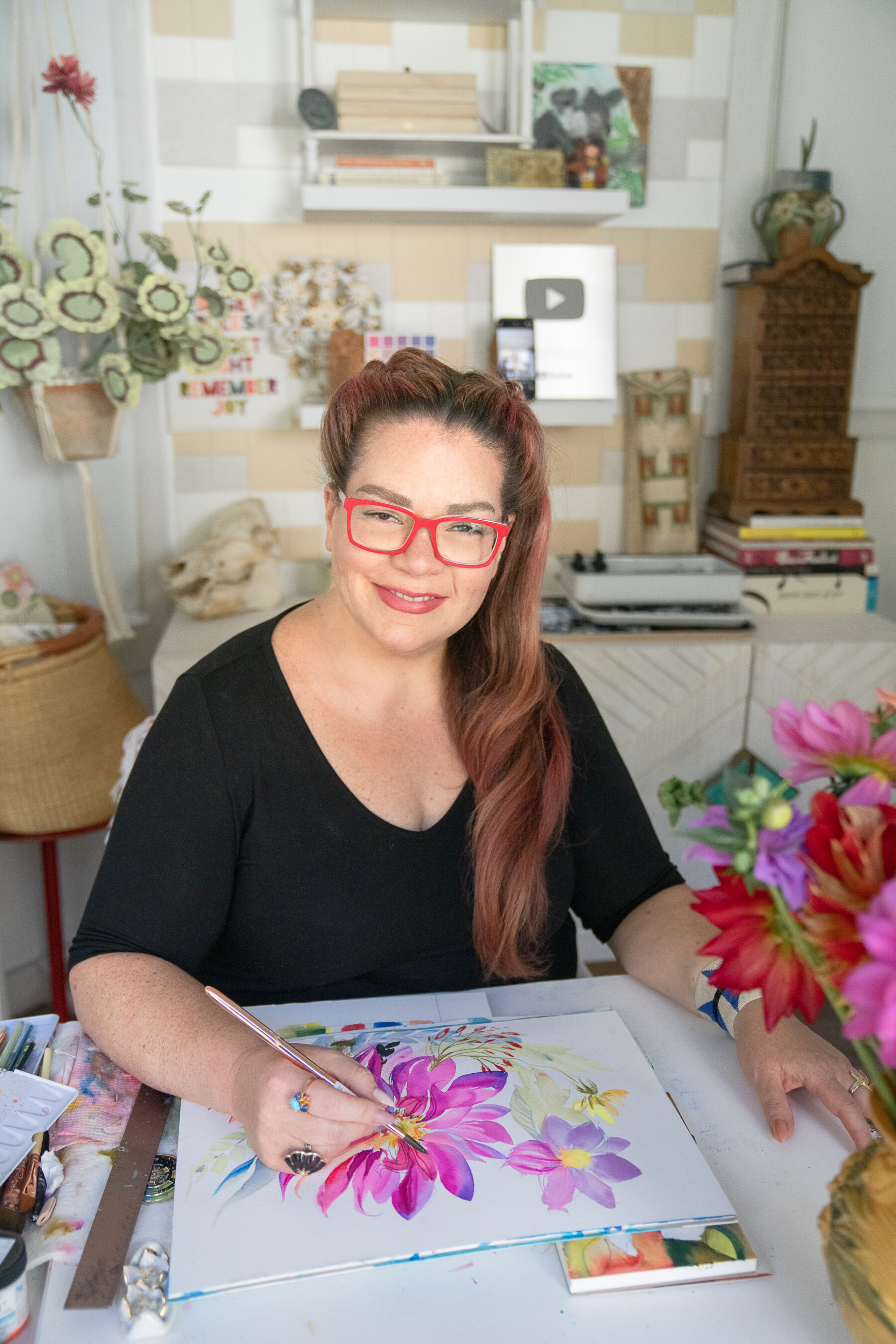 Kristy Rice is indeed a storyteller of style; communicating for her clients in paint and pen, paper and prose, very personal stories with attention to detail and an unmistakable sense of hand. Kristy's intuitive skill in combining her distinctive watercolor technique with her exquisite style offer an artistic experience that is unmatched. Spanning over two decades, her journey of creating art has evolved into an innovative international brand, which garners attention from top wedding publications around the globe. Along with her team of artists, Kristy has transformed wedding stationery into a persuasive and compelling medium that brings an artistic experience to couples worldwide.
As a trailblazer of hand-painted wedding stationery, Kristy and her team have literally painted their way into the hearts' of couples everywhere. As exhibited in her vast portfolio, creating art for her is not an act, but a lifestyle. Kristy finds inspiration all around her, from her own creative projects and business philosophy, to her personal experiences and travels around the world. Widely regarded as a wedding industry tastemaker, Kristy has been commissioned by various brands and outlets to produce creative editorials focusing on wedding style and color trends. Kristy's resume of contributions in some of the wedding industry's most prestigious collaborations has secured her reputation as a respected expert in her field.
Kristy Rice shares her heart through each carefully placed brushstroke or turn of hand, and those expressions continue to beguile, inform and describe a world her clients and fellow creatives adore.
The Momental Team is made up of lifelong and new friends who share, among other things, several degrees in art and education. "The Momentals", as we like to call ourselves, ensure that each couple feels empowered and delighted by their Momental experience. As professionals, we possess the skill and talent to create exquisite, breathtaking designs. As friends, we understand the importance of the personal touches that transform each finished product into a breathtaking work of art; one that tells a story of life, friendship, and love.
Kelley N.
Conscientious, Creative, Charming…
Client Relations & Operations Director

Before you even become a Momental Client, you will have the pleasure of speaking with the lovely Kelley. I first met Kelley when I was teaching an art class at a local studio, when she was just 15 years old. Her talent was evident from the beginning; so much that she assisted me in making stationery for my own wedding. Kelley possesses a degree in art education and also has extensive experience in customer service and has defined the exemplary service we offer at Momental. For Kelley, it is all about mastering the art of the experience and ensuring you know and feel just how much care is put into every detail, every conversation, every process.
Jillian K.
Tasteful, Talented, Thoughtful…
Creative Director

Jillian came to us from the hustle and bustle of a big life in the Big Apple working in the fashion industry. Eager for an artistic career to go with her desire to be close to what matters most…family. Jill's painting style is the ying to Kristy's yang and she knows her way around the watercolor palette. From effortless portraits and detailed architectural illustrations to emotional landscapes and innovative styling, she is the artistic talent behind some of the most gorgeous artwork to grace a wedding invitation.  Jill loves dreaming up ideas with our clients and can't wait to create amazing-ness for you too!  
Katie C.
Detailed, Decisive, Dedicated …
Graphic Designer

Katie first came to Momental as an elective Intern many moons ago, which means she wasn't gaining credit officially for her time here. To us that spells dedication! After graduation she joined our team and brought with her a great sense of design, a true artist's eye and witty sense of humor… and an obsessive love of peanut butter!  She is also an amazing illustrator and creates the incredible maps our clients have fallen head over heels for. Katie loves to pop into each client's design process and work her magic to make every detail absolute perfection!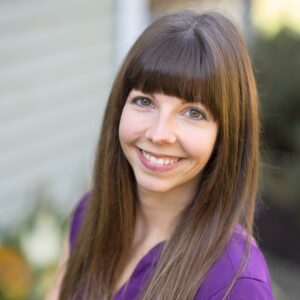 Steph S.
Efficient, Exacting, Easy-going…
Production & Quality Control Director

Steph came to us as a shy and quiet graphic designer who spent the first few years here as an invitation artist. Soon Steph's many talents stretched beyond painting and assembling invitations, she moved into her role of managing our team of invitation artists and studio assistants. Her position requires an insane amount of patience, an unrelenting commitment to detail and a mind that can multitask without compromise. Steph is our go-to and makes it her passion to ensure every piece leaving the studio meets the highest expectation imaginable.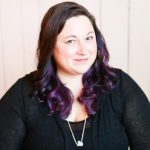 Kristen M.
Adept, Attentive, Amazing…
KristyRice.com Shop Manager

Kristen, like many other Momentals, has her degree in Art Education, but even so finds herself right at home in the Momental Studio. Kristen loves details and is our expert proofreader, and we mean genius level proofreader. Kristen is colorful, always laughing and when she is not making Momental stationery (or attending Phish concerts), Kristen is managing the KristyRice.com shop; she has mastered this balancing act like a pro!

Emily E.
Sure-handed, Sincere, Sweet…
Production Coordinator

Emily began working with us at the ripe old age of 20, but has proven to be an old soul with some major talents when it comes to creating beautiful stationery with us. It is mind blowing the amount of pieces Emily can paint in a single day, this girl can move mountains with her skills. She gives our studio a breath of fresh air having a fountain of knowledge regarding pop-culture and helps us keep current. Having her around the studio is a treat, as her kind demeanor fits our team like a glove.

Micaela T.
Gentle, Gifted, Gracious…
Illustrator

We first met Micaela right before the world was turned upside down with the global pandemic.  When the dust began to settle and weddings and other celebrations were added back to the calendar, Micaela joined our team for good and she has been an absolute gem to have in the studio.  She has an undeniable talent when it comes to watercolor illustration and she just might have a hand in creating illustrations for you too.  She also plays a big role in the production of our orders with her amazing skills.  We count our lucky stars to have this uber talented gal on our team!!  

Joy S.
Meticulous, Masterful, Mindful…
Production Assistant

When Joy isn't crunching numbers during tax season, she is kind enough to swing by the studio and spend an hour or twenty helping us with our big projects. Joy's attention to detail and organization is impeccable. In high school, we were often found painting the town, quite literally, creating cheerful, seasonal scenes on the windows of local businesses. Joy's efficiency and speed are unmatched!
Adam J.
Balanced, Brilliant, Big-Hearted…
Business Manager

It's only fair to pay homage to the incredible brains behind this artistic operation, my husband, Adam. An engineer by day, Adam can be found calculating, analyzing and visioning structures most of us couldn't even fathom, but he still finds time to make sure Momental is thriving. Apart from ensuring all the numbers add up and the lights stay on, Adam is my soulmate and confidant, never failing in his support, selfless attitude and loving ways.

Annmarie N.
Flexible, Friendly, Fun-loving…
Production Assistant

When the going gets tough, we call Annmarie! After Annmarie clocks out at the local university, she heads over to our studio to tie up loose ends for the day. She is a whiz at getting welcome kits out to our clients lickity split and has been known to put the finishing touches on many projects. She is our saving grace with a smile!
---
#themomentals on Instagram
#themomentals, we are your artists. We're a group of fun-loving and thoughtful painters, who love good food, good people and good art. Follow along our escapades here and see what makes our team so… Momental.