Led by Kristy Rice, our team of fine artists have been storytelling through paper and paint for over two decades, and in doing so, our designs have captured the hearts of clients worldwide. We recognize that it is not just simply some paint on paper, our custom save the dates, invitations and stationery pieces capture a moment in time, steeped in abounding joy. We invite you to visit our carefully curated galleries that are bursting with inspiration to help you envision all the possibilities. Wander, explore and dream for as long as you please!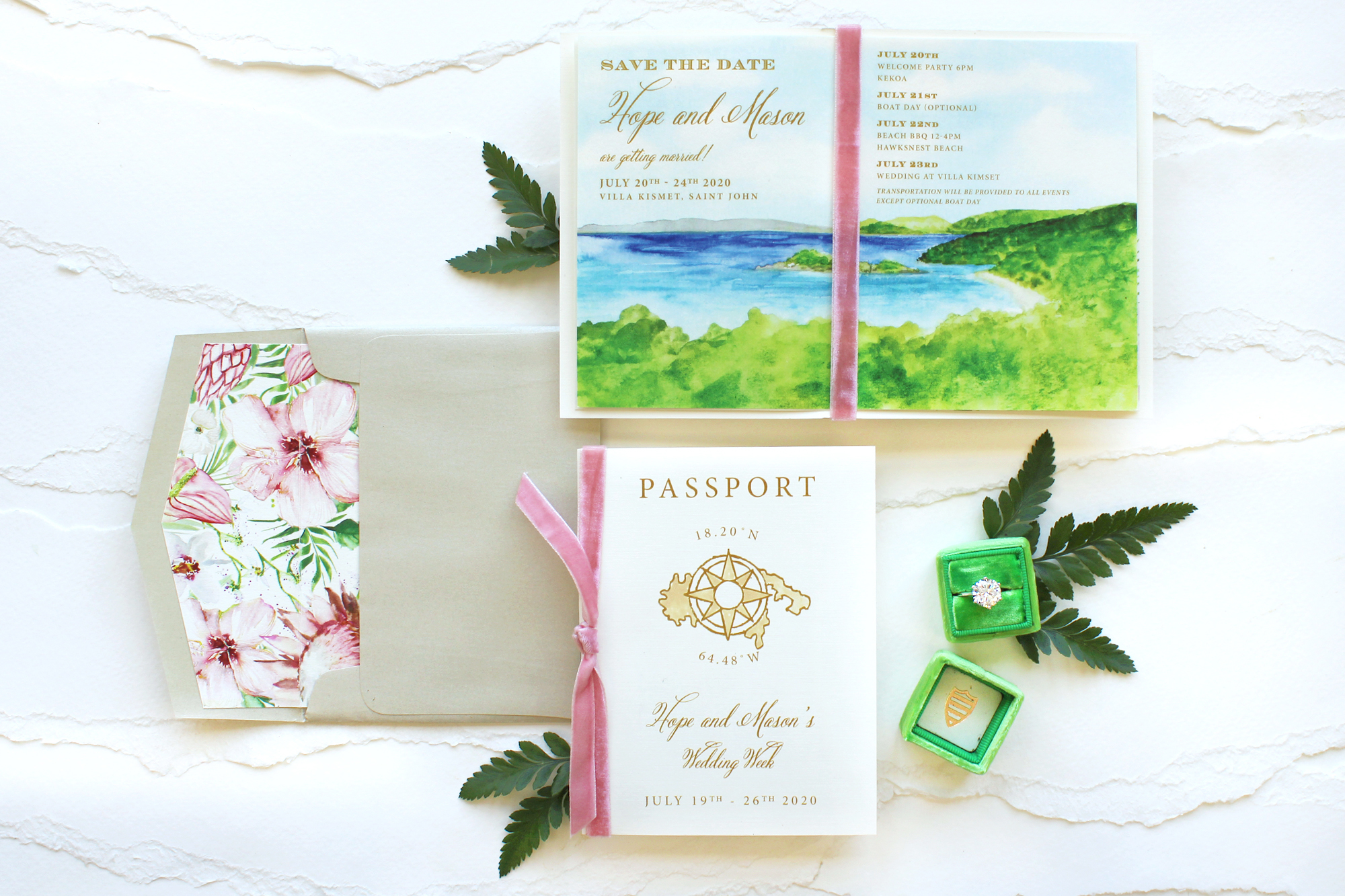 Save the Dates
Save the Dates are the first stationery piece to create excitement and delight for your guests, so let make it truly unforgettable. Whether you want the design to be fun and whimsical or elegant and sophisticated, save the dates should begin telling your story! Choose from traditional single cards, fun tri-folds or custom boxes of goodies for your guests to indulge. Let us help you shout it from the rooftops… SAVE THE DATE!
Wedding Invitations
Every invitation we create is specific to our clients' ideas and continues to tell the story of the joyful occasion to come. Our team would be honored to guide you through our custom design process, where your visions are made into a reality!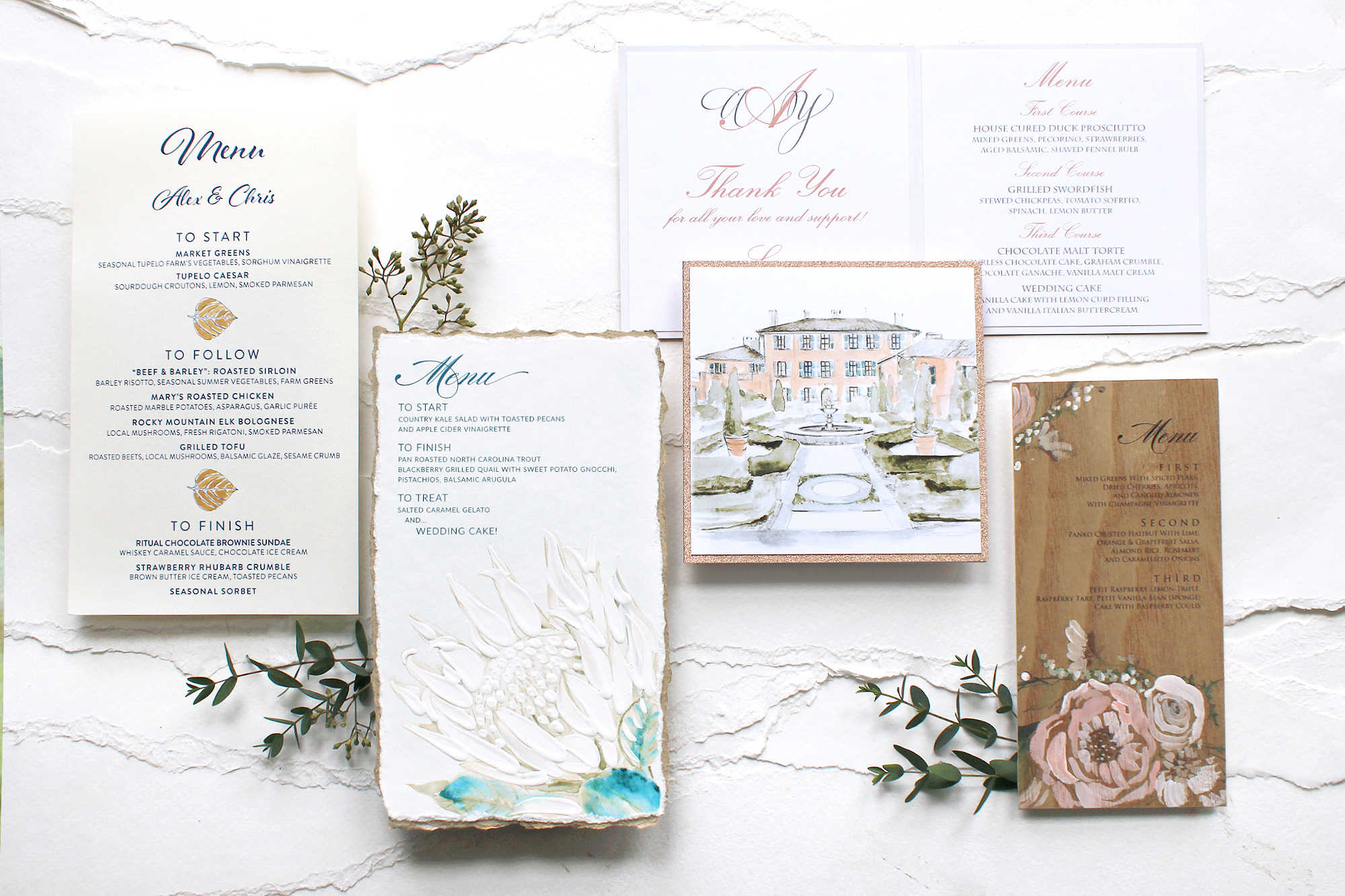 Day-Of Stationery
When it comes to the actual wedding or celebration, the beauty is often found in the details, and the day-of stationery can be a key component. Coordinating seating cards, table numbers, menus and programs are just some pieces that can really carry through the design aesthetic and can be another opportunity for our clients to continue to tell their story through our artistry!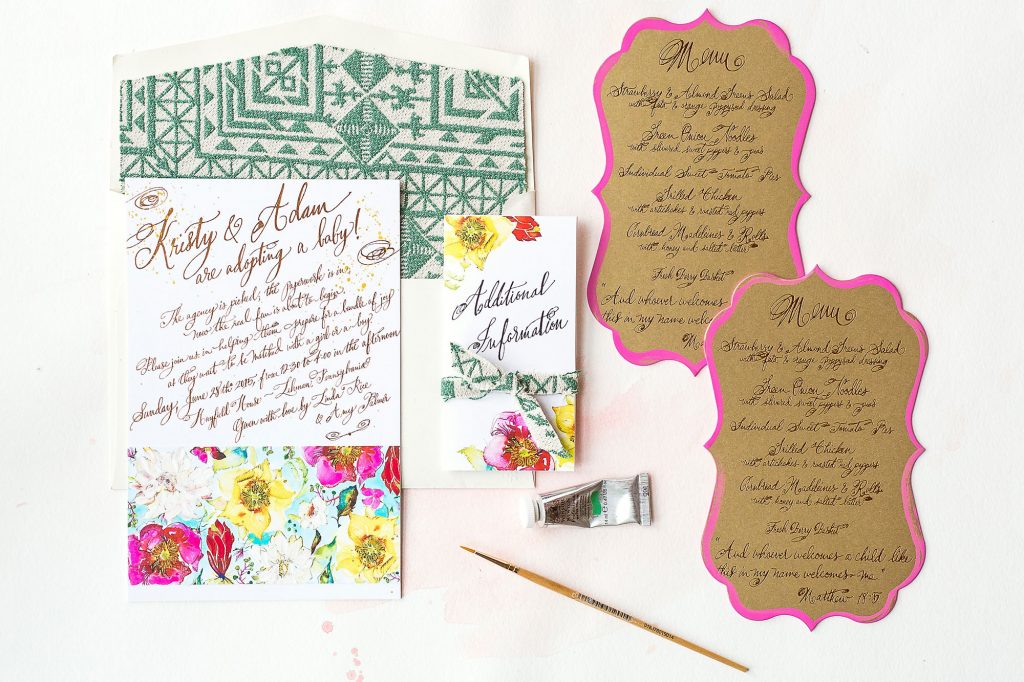 Those moments that take your breath away deserved to be celebrated and marked with an experiential invitation or card. Watercolor Party Invitations capture the smaller moments that deserve to be celebrated and mark them as occasions no one will soon forget, and our beautiful holiday cards will be a delivery your friends and family will cherish!