A few week's back I noticed a tweet from Carissa of JL Designs.  I clicked on the link to find the work of Installation Artist David Stark.  Having seen his work previously I knew I was in for some serious eye candy.  To celebrate the launch of his new book David Stark Design a paper flower shop installation was erected at the West Elm store on Broadway and 62nd Street in New York City.  Literally everything in the shop was created out of paper from the walls and telephone to gardening tools and individual orchid blooms.  Discarded books became pretty petals and whimsical decor in this paper wonderland.
Who knew a palette of neon yellow and lime green could elicit such a clean and calm look?  Paired with stark white and touches of black the screaming colors soften and become nuetral in an unexpected way.
The paper potted sprouts are my favorite; so delicate.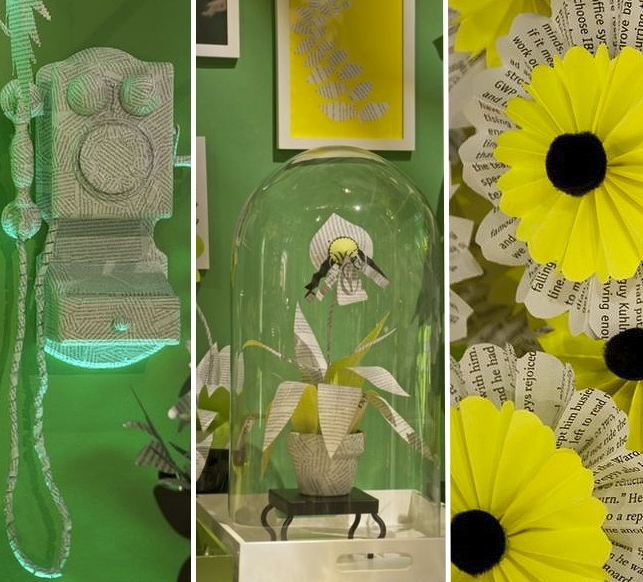 Check out this orchid – wow!