If you need a little more floral inspiration, this peony bouquet wedding invitation suite is full of signature Momental blooms. Soft, classic shades of blush, peach and white make up the limited color palette. We love a good bouquet, and this one includes full-petaled peonies, white roses, plush hydrangeas, and ranunculus.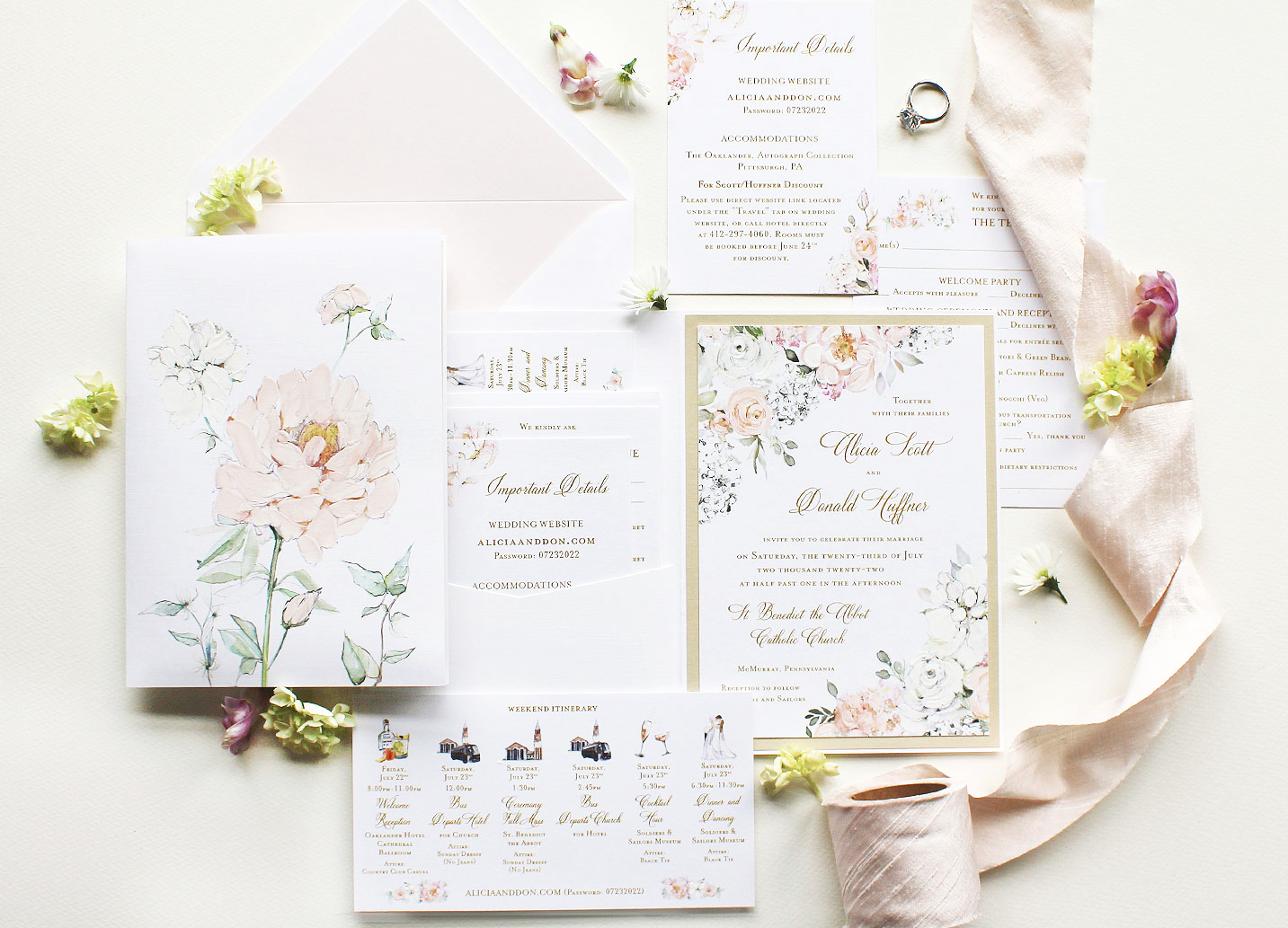 Alicia's invitation suite is also a great example of practical presentation. We added a pocket to the left panel, to hold all three enclosure cards plus the response envelope. She included a simple timeline of events, important details, and of course and RSVP card.
Check out the detailed brushstrokes we applied to the ensemble folder, on every single peach peony there were at least 20 strokes.