Every year I spend a week in Sea Isle City, New Jersey with a group I like to call my beach family.  Summers since the age of six have led me to shores of Sea Isle and I look forward to many more.  In honor of my seaside trek I wanted to share some of my favorite ocean inspired creations.  So check in often this week for a bit of sand and sunshine!
For the latest issue of Inside Weddings we created two custom suites with tropical vibes and orange palettes in mind . This is the first of the two…
Sea turtles graphic shapes are filled with punchy watercolor textures.  I love the left panel with a beach appropriate Van Morrison quote to inspire….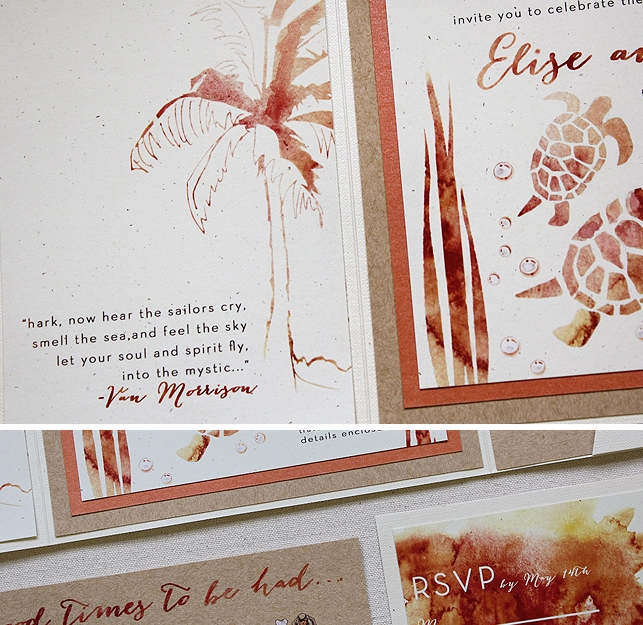 The rsvp card is full of watercolor wow….bursting with color!
Our timeline cards are such a huge hit and this one with it's tan and white hues feels fun and whimsical with the ivory painted icons.
Adore the watercolor font treatment, don't you?
Want to see more from my yearly "Week at the Beach" series?  Check here!