Every wedding invitation we create is specific to our clients' ideas and continues to tell the story of the joyful occasion to come. Our team would be honored to guide you through our custom design process, where your visions are made into a reality!
Far & Away Destinations
---
Please allow us to pay homage and artistically document all that is enchanting about your chosen wedding destination. Meticulously rendered watercolor illustrations of ocean scenes, countrysides, or bustling cities around the world have inspired some of our most incredible invitations suites. From centuries old architecture to the modern day marvels, invitations featuring your destination wedding locale can stir up excitement for you and your guests about packing your bags and heading to places around the globe.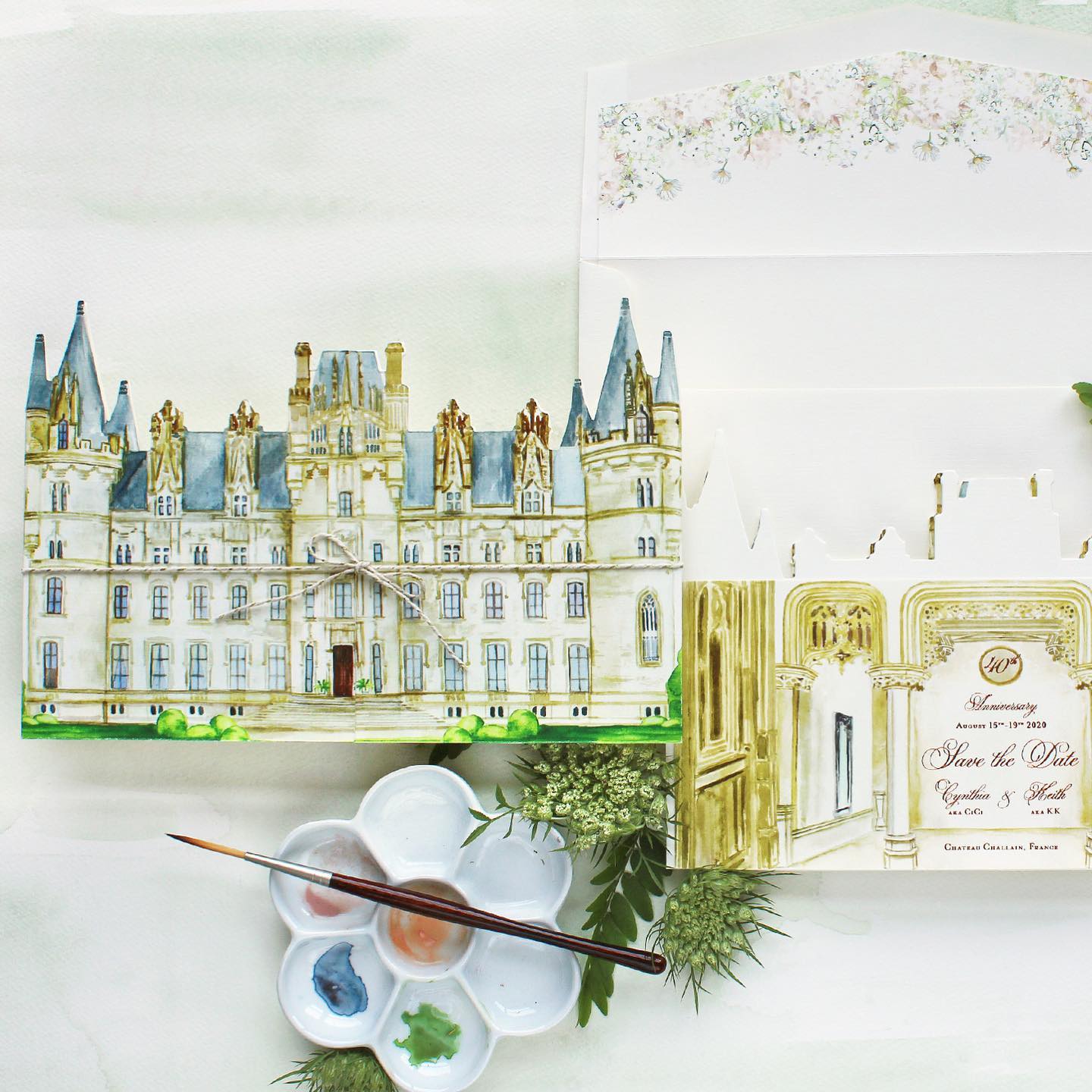 Places & People
---
No other collection is more personalized and custom than our Places & People Invitation Collection where we dive deep into getting to know you, in order to make an invitation suite that has your personality infused in every detail. The location you have chosen to exchange vows is certainly a special one, so allow our team the honor of showcasing it on your wedding invitation to create an heirloom keepsake you will want to cherish for years to come. Whether you're riding a camel through Little Italy in NYC or with your gaggle of pets on your family farm, you can take it a step further to really ensure your guests immediately recognize your personality (and likeness) on your bespoke invitations.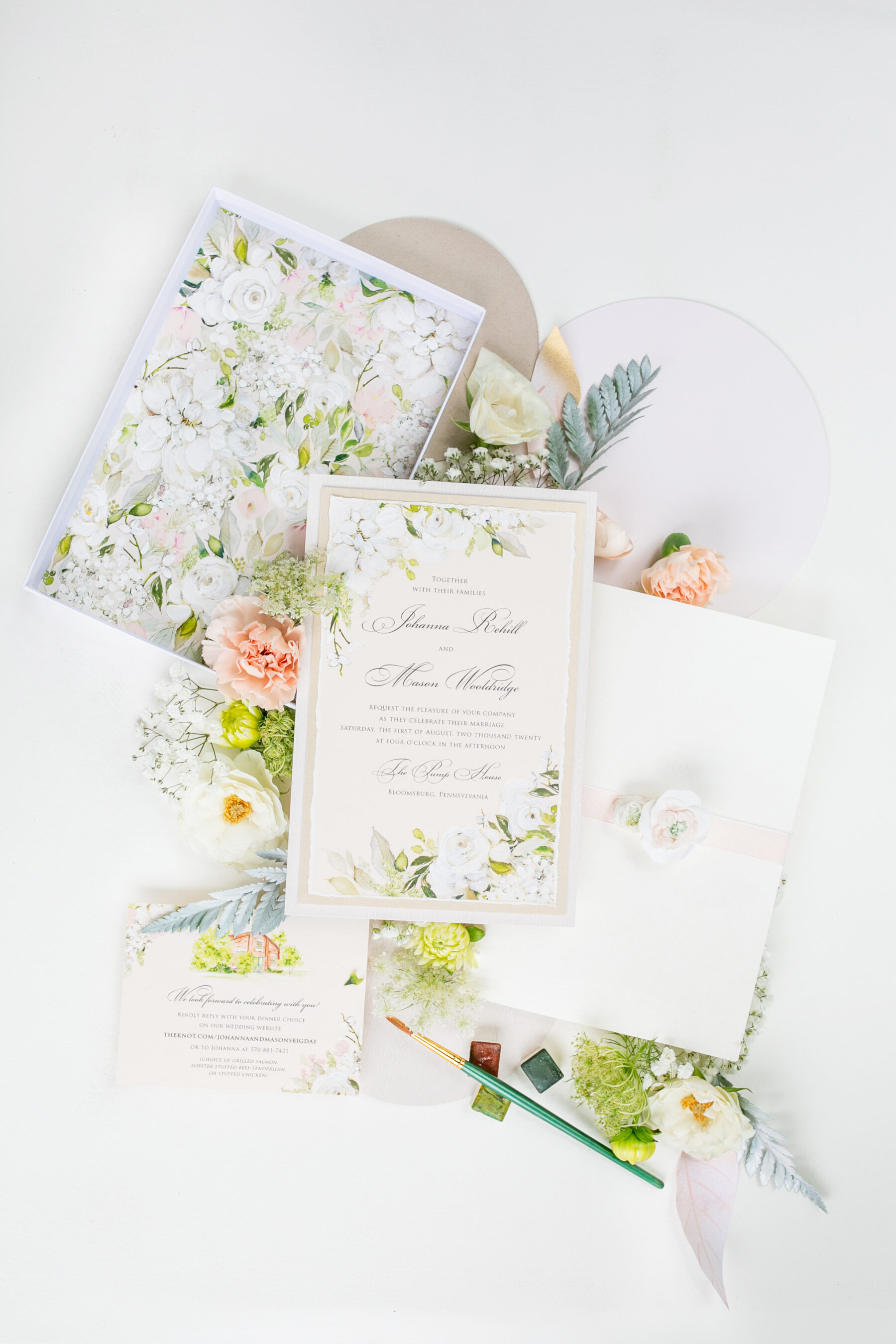 Flora & Fauna
---
A perennial favorite, our Flora & Fauna Invitation Collection features wreaths, garlands, bouquets and single blooms with a distinctively impressionistic edge; we hope Monet might be proud! You can also take a step further into nature and incorporate the whimsy of woodland critters and enchanted places. Each watercolor design catches the eye with soft moments of color, light and shadow that mingle to craft effortlessly beautiful scenes of nature's finest bounty. In some cases sheer inks are applied to the artwork to give a soft, subtle glisten, while others boast thick and rich acrylics that lend the ultimate in texture. Our hand-sculpted blooms are an unexpected addition to any invitation suite with their intricate construction and eye-catching embellishments. A collection that is timeless and unforgettable indeed!
Sea & Sand
---
Countless summers spent beachside inspire Kristy and her team's artful renderings of coastal and tropical imagery. These invitations in arguably capture the invigorating feeling of being near the water with flowing lines and artful brush strokes. The versatility of this collection abounds as we can lean into the fun and sun of the seashore or make it beach chic with dreamy tranquil seascapes. Is the sea calling you?
Formal & Fancy
---
Formal, elegant weddings are about a level of luxe, fine materials, unexpected textures, layering, and yes, even accents of color and imagery. It is less about rules and more about creating a sense of personality in a BIG, yet refined, way. From classic monogram crests to gilded suites for black tie weddings, these sophisticated invitations demand you feel every detail, from our textural hand painted brushstrokes to the weave of a letterpress stock. These invitations call for layering of subtle pattern and sheen to gain drama without overbearing contrast, making a design statement that lingers long after the first glance.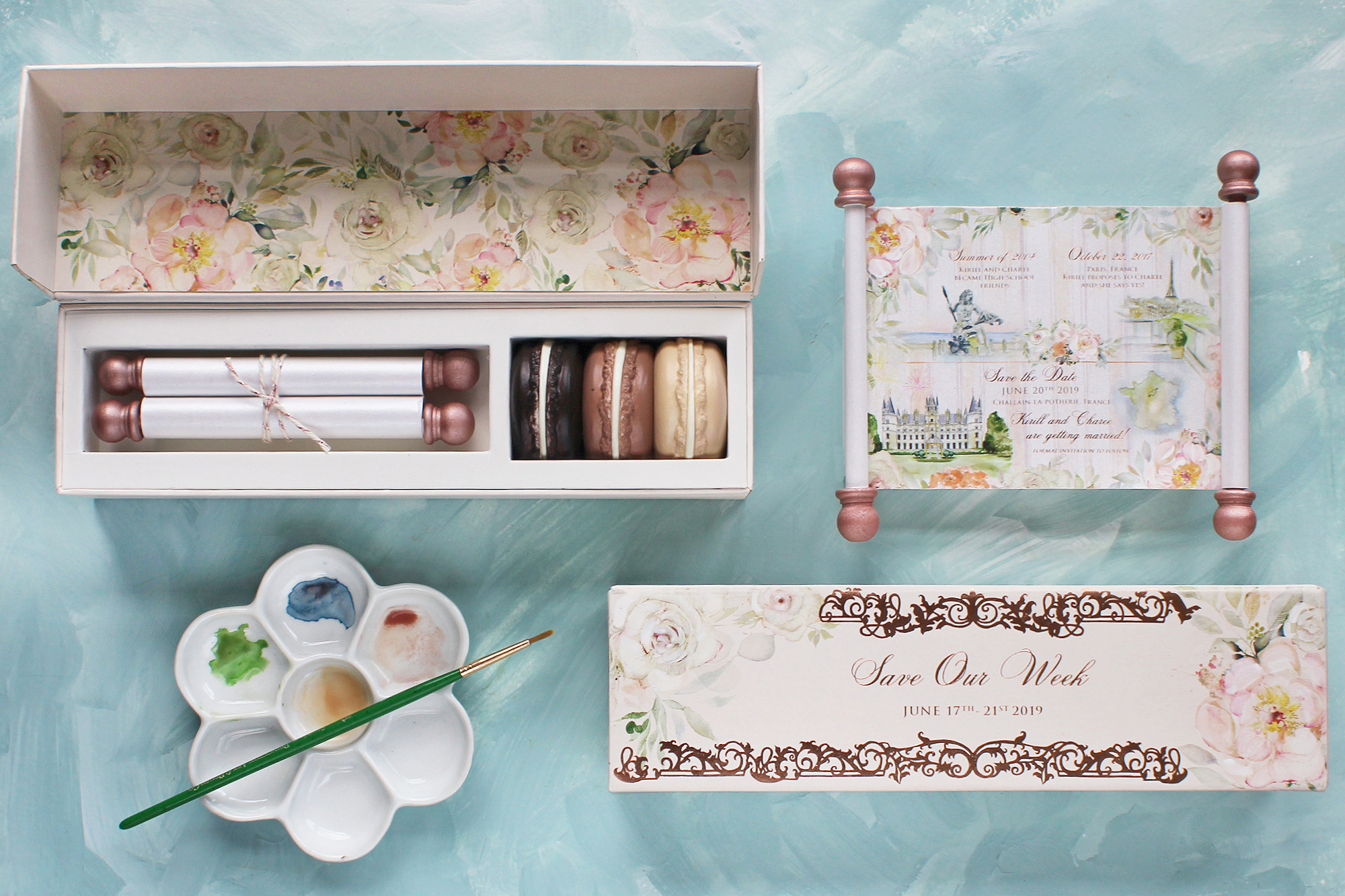 Curated & Collected
---
From vintage valentines to handkerchiefs and bottles, the Momental Designs team can curate a collection of found objects, keeping your style and personality at the forefront. Custom invitation designs are crafted within, around or atop each carefully curated piece. We can transform each found item into wedding invitation keepsakes that mesh effortlessly with traditional elements of invitation design.
There is just something so magical about finding something that has been well loved and preserved, and giving it new life!
The Vault
---
After two decades of designing countless invitations, our team has run the gamut when it comes to stationery trends. As artists we too develop new styles and our discerning taste changes; we fully embrace this evolution. However, there are some designs we have created through the years that we are just not ready to file away in the archives forever. So we give you The Vault, our most treasured designs that were integral in making our business and our team what it is today.