Save the Dates are the first stationery piece to create excitement and delight for your guests, so let make it truly unforgettable. Whether you want the design to be fun and whimsical or elegant and sophisticated, save the dates begin telling your story. Our team are expert storytellers, with a paintbrush in hand!
Choose from traditional single cards, fun tri-folds or custom boxes of goodies for your guests to indulge. Let us help you shout it from the rooftops… SAVE THE DATE!
Classic Save the Dates
Our Classic save the dates are simply that, CLASSIC! A traditional card announcing your wedding will create so much excitement and anticipation, and hopefully make your guests want to clear their schedule immediately. However, classic does not mean boring or uninteresting.  Explore how you can set the tone for your big day!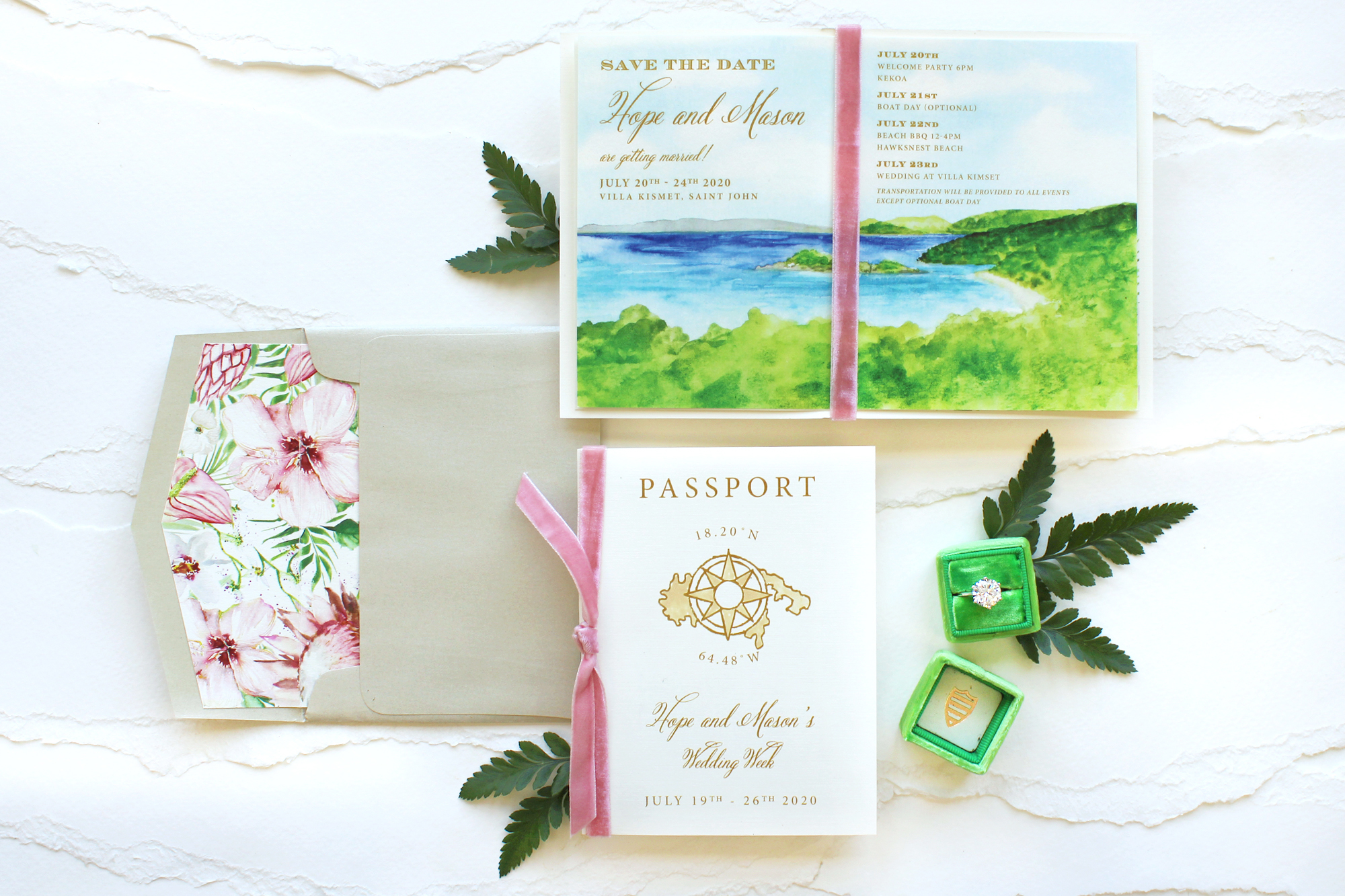 Luxe Save the Dates
Let's level up and think outside the box… or maybe think of sending something IN a box!  Our luxe save the dates are where our clients dream big and we make it happen.  Whether you want to gift your guests a scrumptious treat, send a special memento, or get them set up to travel with a passport, the sky's the limit.
Change the Date
Even the best paid plans can sometimes yield a change of date, so if this happens, our team can help you navigate informing your guests. Custom Change the Date cards are a fun way to let your guests know to save a NEW date for your celebration.