As our days grow shorter and the cool air begins to sneak in, the last blooms of summer are unfolding in the garden. My mind instantly goes to the romance of the season. A theme translated many times over, often with a soft palette and delicate florals. A few of our favorites from the classic to the unexpected reveal romantic notions as vivid as the inspiration itself.
English garden roses nestled in a whimsical watercolor painted bouquet give an air of warmth and play to an otherwise formal invitation. Soft peaches and gold are a timeless pair.
Euna chose a muted palette and simple sketched blooms topped with a classic monogram to accent her all-white Kentucky wedding.  Then went for the unexpected with hand painted table numbers on glass in striking white blooms. Love this progression through her stationary!
Washy linear stripes frame delicate clusters of floral and berry in ripe purple tones. A young and romantic notion.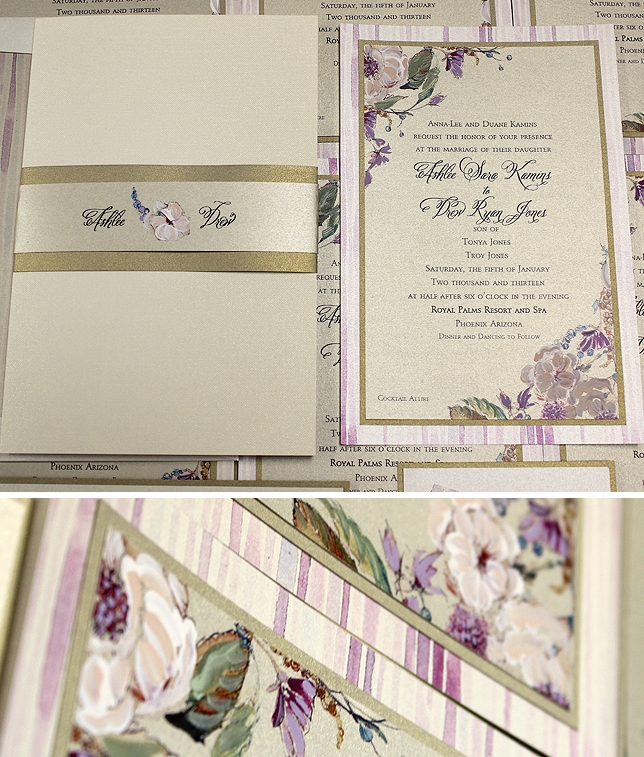 A cool palette of hydrangea and roses intermingle with white pumpkin and thistle for a pop of Autumn surprise. Unexpected combinations? …. yes please!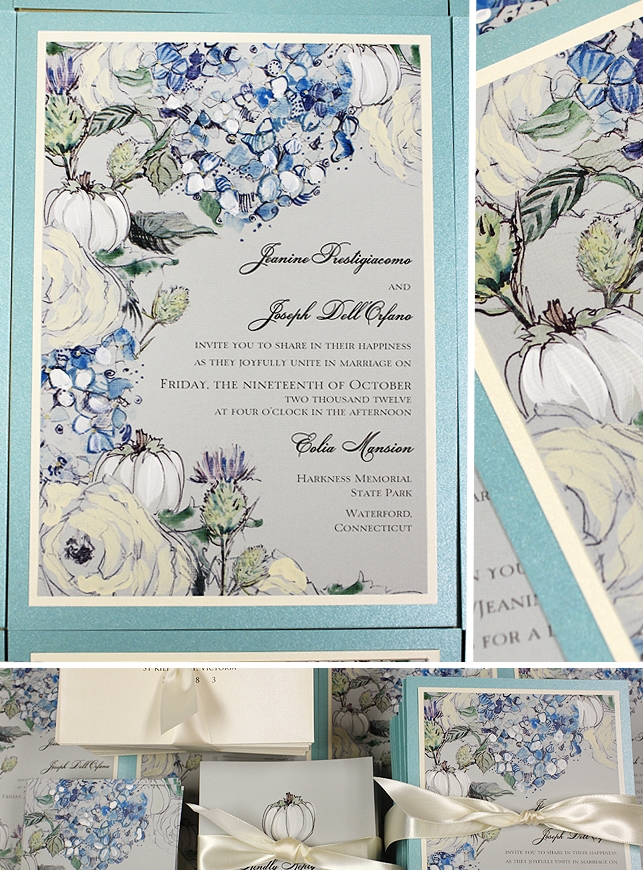 Classic and regal in champagnes and whites with a play on texture. A custom printed lace border surrounds a sculptural pattern of white roses.
Rebecca's contrast painted blooms on matte paper make for a stripped down romanticism that feels effortless. An unexpected lace wrap and unusual layout are something to fall in love with.
A dream scape of painterly florals wash over over this enchanting set. Plentiful blooms and a romantic wreath are leaving us just a little giddy 🙂
Textured blooms and foliage, with a  sweet yet simple venue sketch. Blush and cream framed with a crisp black border.
A vintage affair. Great layered details topped off with a bit of charm and feminine floral.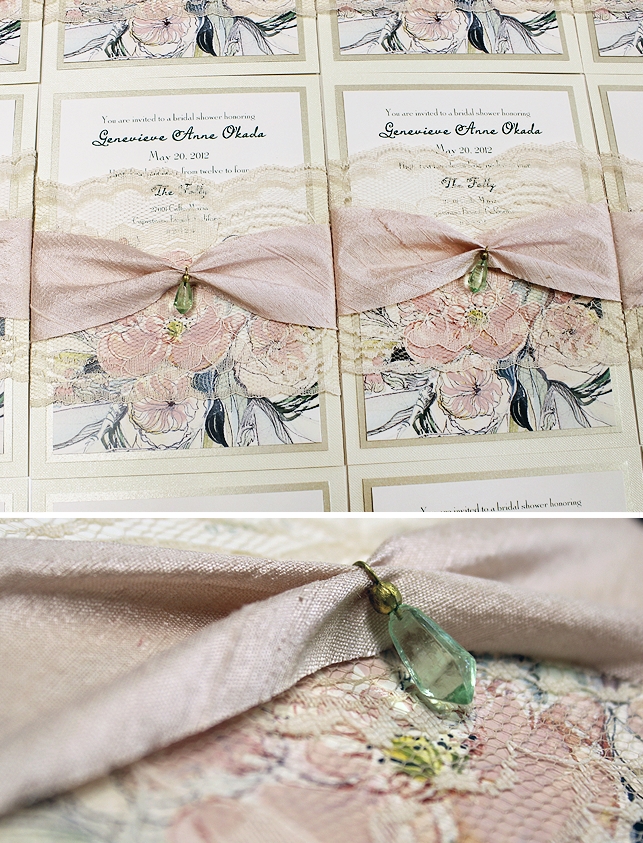 Sprawling blooms and curling vines with gilded accents against a cool sky blue. Lush watercolor details saturate delicate shapes adding a touch of whimsy to these delicate Claire Pettibone programs.

Thanks for indulging in a little garden romance with me today, taking one last walk through the bounty of summer's blooms before the seasons change once again!