This artful story is less mine and more that of my parents, but I had fun bringing this tale of lifelong love to life. Cyd over at The Sweetest Occasion featured the gorgeous images by Daniel Lanton recently and I am just too excited to share even more.
My parents were married in 1972.  She was 18, he was 25.  They began their adventure together as two young adults who loved simple pleasures; small gatherings with friends, good music and good food.  Growing up, country music classics were blasted in our house, so much so the neighbors would complain!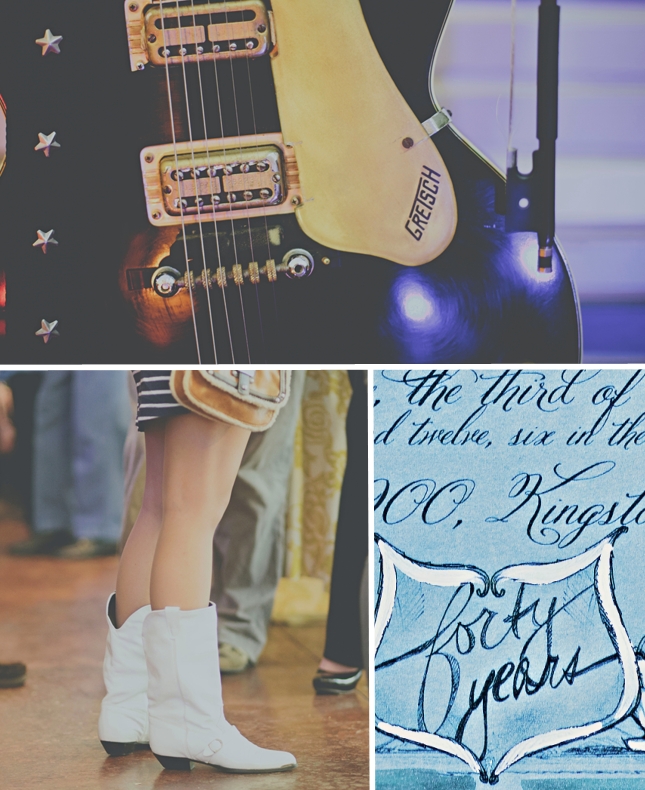 Mom and Dad's love of music is what inspired this surprise 40th anniversary party.  Great food, simple flavors, the best people and of course the laid back sounds of country and bluegrass classics defined the night.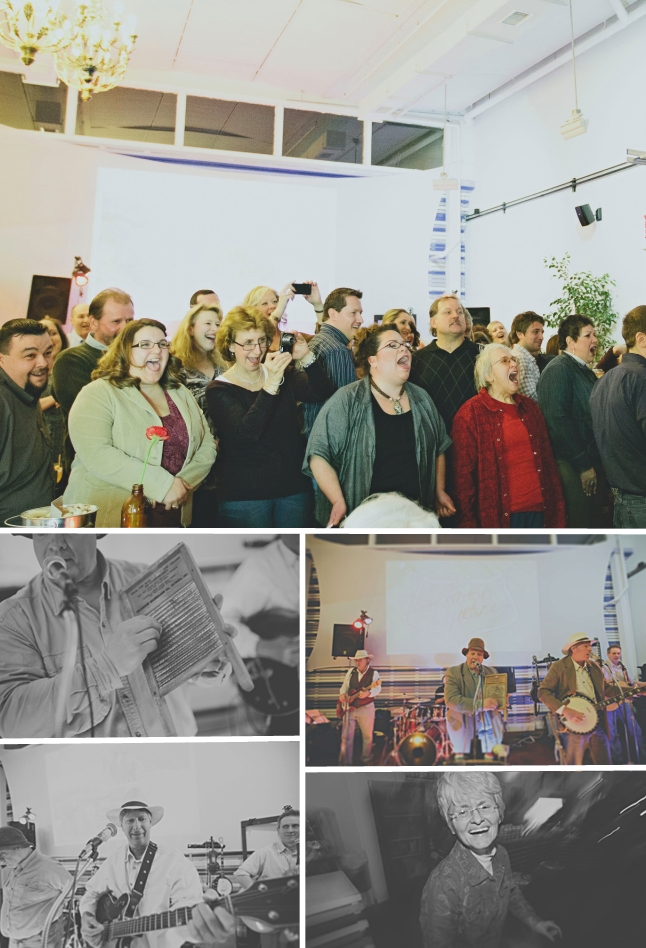 Mismatched linens from LaTavola in gold patterns were mixed with eclectic table settings filled with wooden crates, kitschy restaurant style red candles, pails of peanuts and red ranunculus in vases.  Thinking on dive bars and hole-in-the-wall venues, I tried to give their casual charm an updated and slightly more sophisticated vibe.  Nothing stuffy or over-styled here.  Simplicity was key and having fun paramount.

Nostalgic items from my parents' wedding in 72 were displayed under glass throughout the party; the invite, original shopping list for reception food, newspaper announcement, marriage certificate, etc.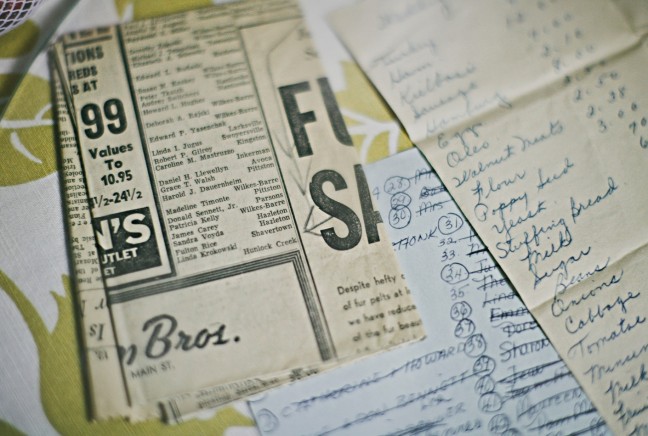 Everything from Deviled Eggs with Ham and Pickled Red Onion to Grilled Beef Sliders with Homemade Chips were enjoyed by all.  I created simple food signs on the backs of vintage and used postcards to add a bit of historical romance.
Definitely my most favorite stationery detail (more on the invites and more later this week), were the hand illustrated placemats!  This drawing, which took me over a week to create was truly a labor of love and an attempt to pay homage to my parents' very colorful years together.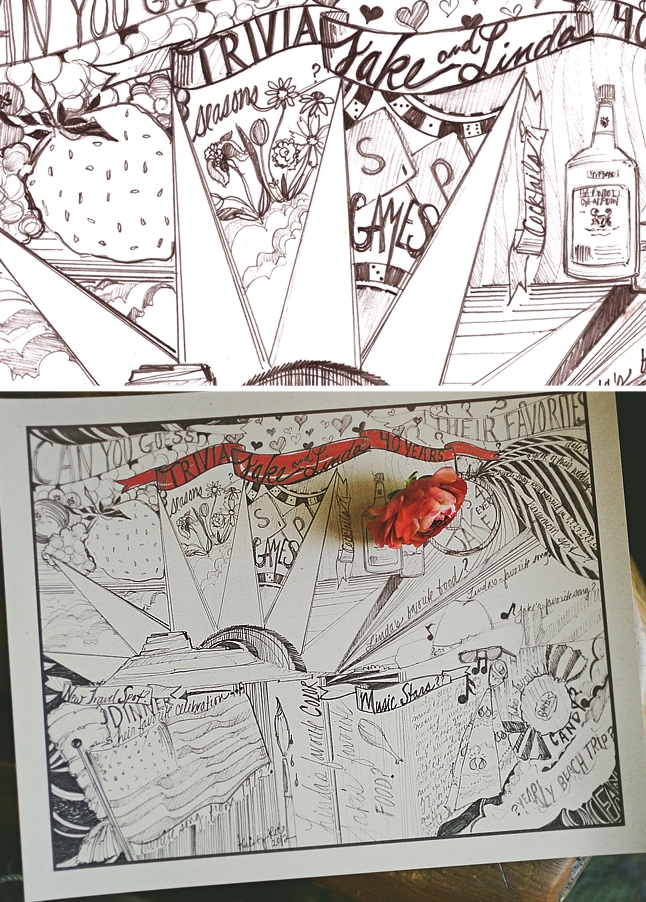 A heavily detailed visual trivia was illustrated and printed as placemats for each guest.  "What is Linda's favorite country tune?" and "Jake's favorite food?" were just some of the questions mingled with graphic sketches telling the story of their personalities!
So grateful for the talented team of artists who helped me put this together!  XO  More soon on the pretty cake and hand painted stationery!
Event Styling and Design – Kristy Rice, Momental Designs  ::  Venue, Catering – Canteen 900, Forty Fort, Pennsylvania  ::  Photography – Daniel Lanton, Darker Shades of Brown Photography
Stationery – Momental Designs  ::  Coordination – Danielle Pasternak Events  ::  Entertainment – The Hometown Boyz  ::  Cake – Truly Scrumptious, Kingston, Pennsylvania  ::  Vintage Rentals – Maggpie Vintage Rentals  ::  Linens – LaTavola Linen