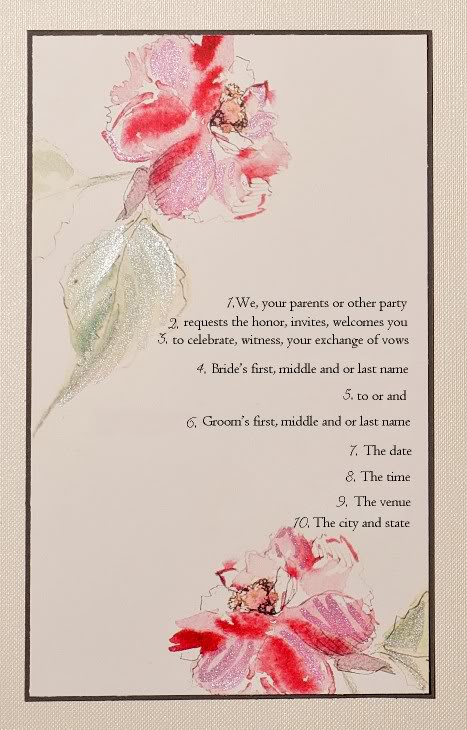 Nearly every day I receive inquiries regarding invitation wording. Now we all know that a simple google search under "invitation wording etiquette" will produce a bevy of options to craft your invitation prose. I have found however the standard invitation wording lists do not pay much attention to invitation wording style, tone and personal expression. Invitation wording does not need to be a cookie cutter experience where you find the best recipe and simply plug in your information. Your wedding invitation wording can reflect specific style, personality and even tell a story of who you are as a couple.
The first diagram above illustrates a standard wording scenario. The second diagram gives a suggestion of how confusing the wording process can be. Who is inviting, how do we list his parents, is it " to" or "and" , where can I use a quotation etc, etc…?
My goal in the next few weeks is to clarify, explain and breathe a little life into the wording process. I plan to give you the tools to create wording that is unique fresh and innovative. I will address many scenarios such as parents inviting, couple inviting, formal, informal and most in between.
If you have any specific requests, please share!