When we were asked to participate in a shoot at the lovely Estancia Culinaria venue in Florida, of course we jumped at the opportunity. It's a rustic-elegant setting, offering a perfect backdrop.
We love how it all turned out and are so excited to share these images with you! Especially that contrast between the casual and inviting outdoor setting and the abstract, artistic stationery pieces… it all came together perfectly.
While many softer shades were used in the florals, the overall color theme was "indigo blue" and we could not wait to design a stationery suite to celebrate this beautiful jewel-like tone.
Several fully hand painted textures were used for a modern wedding paper suite. Bold watercolor effects fill the main invite piece, and a textural pattern of brushstrokes makes a stunning envelope liner.
Set against the delicate whites and pinks in the rest of the setting, these darker shades bring in a great moodier vibe without being too overpowering.
For a rustic touch, we added hand torn and watercolor-painted edges to the additional cards in the set, to create an interesting contrast. Layered papers add extra color and interest.
Be sure to scroll through a few more of the details from this gorgeous shoot!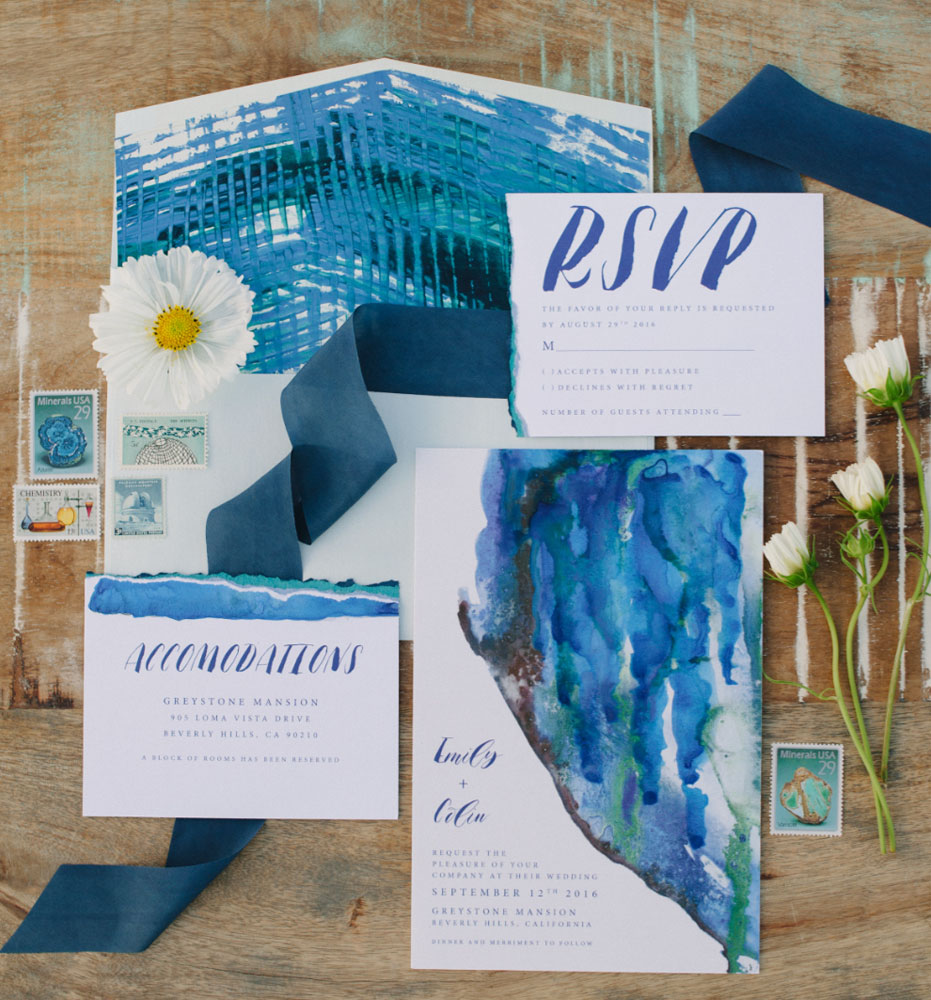 Vendor Credits
Welcome Basket
Cotton and Crumb