Happy Friday once again! We are so happy to feature a quote from Kristy's newest book "The Painter's Wedding"!  The calligraphy is by Sarah at Flourish Grace! Andrew Wyeth's work was the inspiration for a chapter of the book. 
We're in the middle of winter, and thinking of bright spring and summer flowers today. Thanks to Mallory Hopkins for for another pretty calligraphy contribution!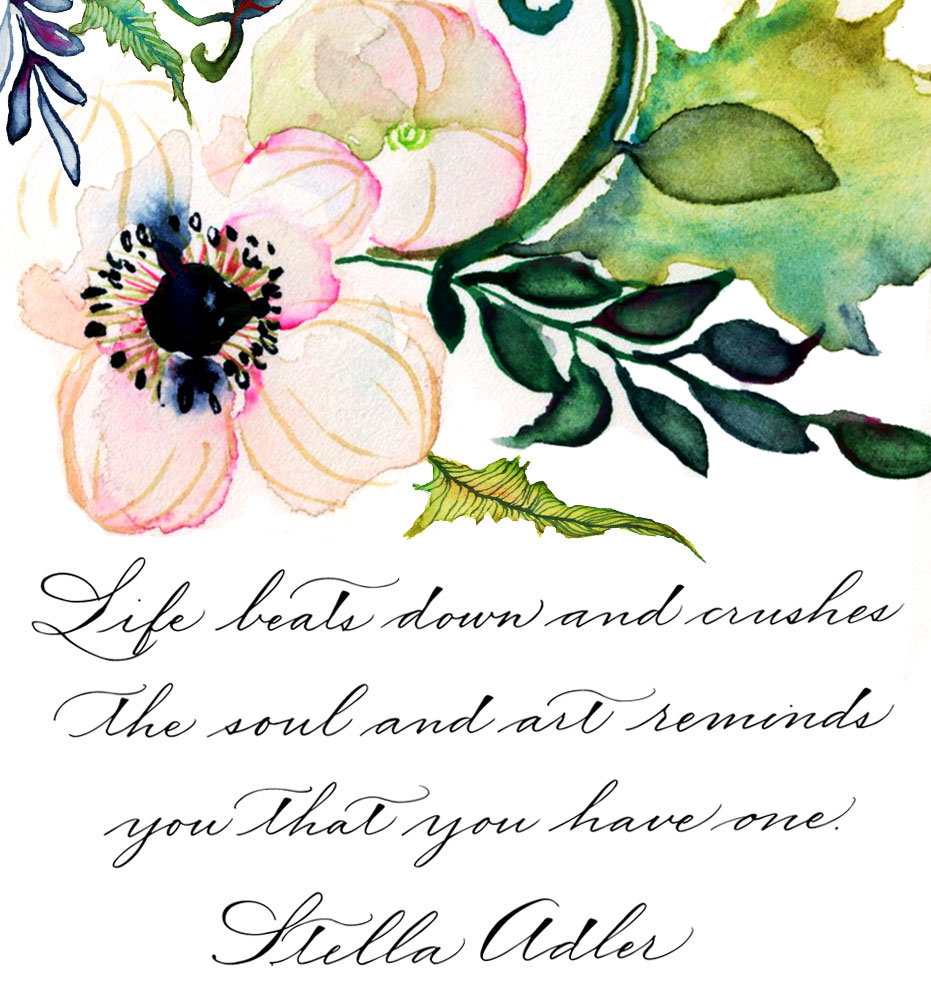 So excited to have Arney Walker back on the blog today! An inspirational thought about art and life for you, from Stella Adler. Happy Friday!