As we sit here with the freezing wind blowing outside I desperately needed a breath of fresh air…a reminder of all things Spring to come.  So here we have it.  A few years back I created a collection of wedding invitation suites inspired by the seasons.  This Watercolor Leaf invitation suite was my homage to Spring.  I chose a monochromatic palette of strong greens and hand painted every piece…no printed watercolor finishes here…not a chance.
Jill and Ryan from With Love and Embers brought such emotion to each image and somehow were able to capture the spirit in each.  One of my favorite moments below is the vintage thread buckle designed to secure all pieces.
I began with a palette of green stocks and then chose the perfect ink to compliment.  Mixing a bit of white into the watercolor ensured the vibrant colors would still sing strong against the bold stocks.
Textured stocks mimicking watercolor paper allowed the watercolor brushstrokes to really come alive!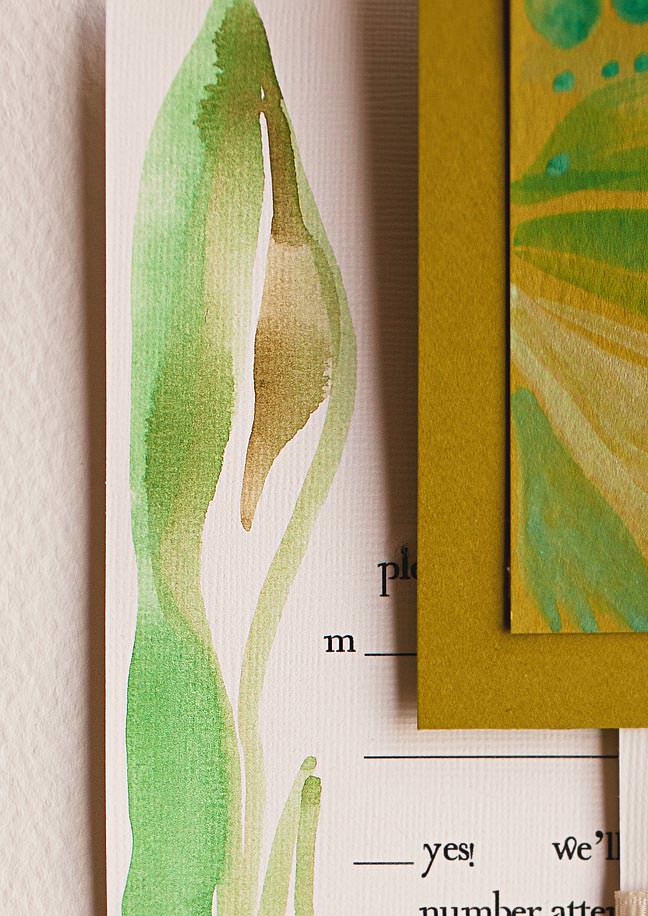 Here there is a suggestion of succulents on the reception card…
Diving into a momentaldesigns.com overhaul.  Excited to make this site easier to navigate and tell the story of our work that much better than before!
Planning an amazing editorial project inspired by Pantone's Color of the Year, Radiant Orchid!
Still reeling a bit over our work seen inside and on the cover of the latest Destination I Do Magazine!